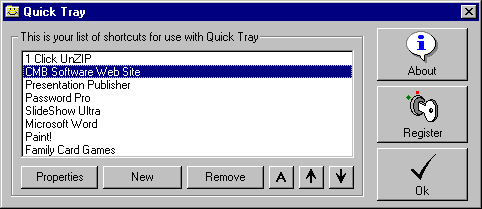 It's easy to create shortcuts to your favorite files or web sites!


(Quick Tray sits in your system tray.)

Create shortcuts to any file on your system



Create shortcuts to your favorite web sites



Uses very little system resources



1 Click Shortcut launching



Pass parameters to each shortcut

Selectable window state for each shortcut

Easy to use user interface

Frees up valuable desktop space!